Immersive Technology for Railways: Different realities to increase efficiency
Immersive technologies extend your physical reality in the rail industry – users either dive into a virtual reality or extend their field of view with a mixture of analog and digital elements.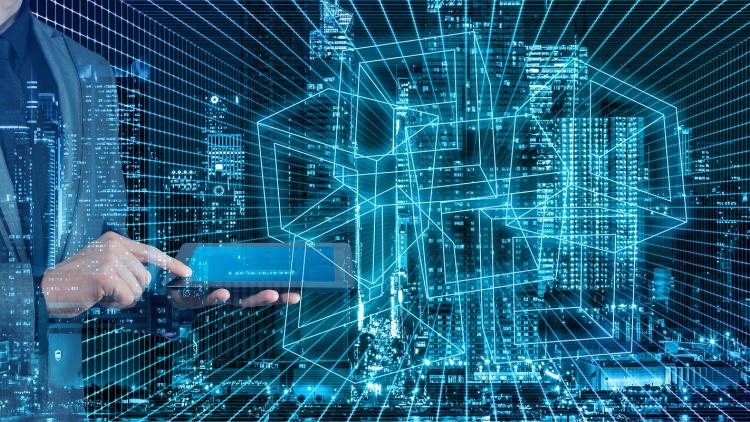 Photo Credit: Gerd Altmann - pixabay.com
Quick Facts
Requirements
- IT or technology background with basic programing skills (Android Java/Kotlin are beneficial) and Docker knowledge.
- A Mac, PC or Linux machine (min. 8GB RAM, 20 GB free storage), an Android device with support for ARCore and VM Software (Virtual Box).
Description
Your benefits 
Gain insights into the use cases of mixed reality in the rail industry
Get updated on the current state of technology
Build your own augmented reality smartphone application
Course content
Digitalization is progressing faster and faster - virtual realities are becoming more and more realistic and are also available at your fingertips and through eyesight. They are beginning to influence today's world of work and how humans interact with machines: Travelers can obtain additional information about the train they are looking at, maintenance engineers can see additional instructions right at the place of work and trainees can learn about situations in trains that are not yet built. Dangerous situations can be trained without putting your employees at risk.
In our course we will show you the possibilities and applications of virtual and mixed realities in mobility solutions, the current status of technology and deploy a small augmented reality application to your mobile device. In this way, you will deepen your understanding of the technology and learn more about how to overcome hurdles in dealing with the new technology.
Introduction and overview of augmented and virtual reality
Usage of virtual reality for training purposes
Usage of augmented reality to increase efficiency in maintenance 
How mixed realities can be used to increase customer / passenger satisfaction
Interface design in mixed reality
Best practices and current limitations
IMPORTANT:
To ensure a successful participation in this training, the following requirements need to be fulfilled.
You have:
Basic programing skills (Android Java / Kotlin are beneficial)
Docker knowledge
A Mac, PC or Linux machine (min. 8GB RAM, 20 GB free storage)
An Android device with support for ARCore
VM Software (Virtual Box)
A good and stable internet connection
Booking
Date
Location
Duration
Availability
Price
Start date
Hide dates
Show all dates
Mon 1 Feb 2021, 9:00am–12:00pm
Tue 2 Feb 2021, 9:00am–12:00pm
Wed 3 Feb 2021, 9:00am–12:00pm
Thu 4 Feb 2021, 9:00am–12:00pm
Venue
Online Central European Time