Competency Management Learning Nugget Series
Get to know the tools & benefits of Competency Management
Competency Management allows you to gain transparency about the competence structure in your company & effectively manage your investment in your employees. This is of high importance particularly in industries with high safety requirements, such as the transport and rail sectors, because companies must ensure that their personnel have the right skills. They must therefore constantly ask themselves whether they are strategically and correctly positioned in their employee structure to meet future market requirements.
Competency Management offers various tools to set up employee structures strategically in the right way. Our free Learning Nugget series introduces the most important tools & shows how they help to sustainably increase your company's success.
In this Learning Nugget Series, our experts will share their experience in efficiently implementing these tools in different companies.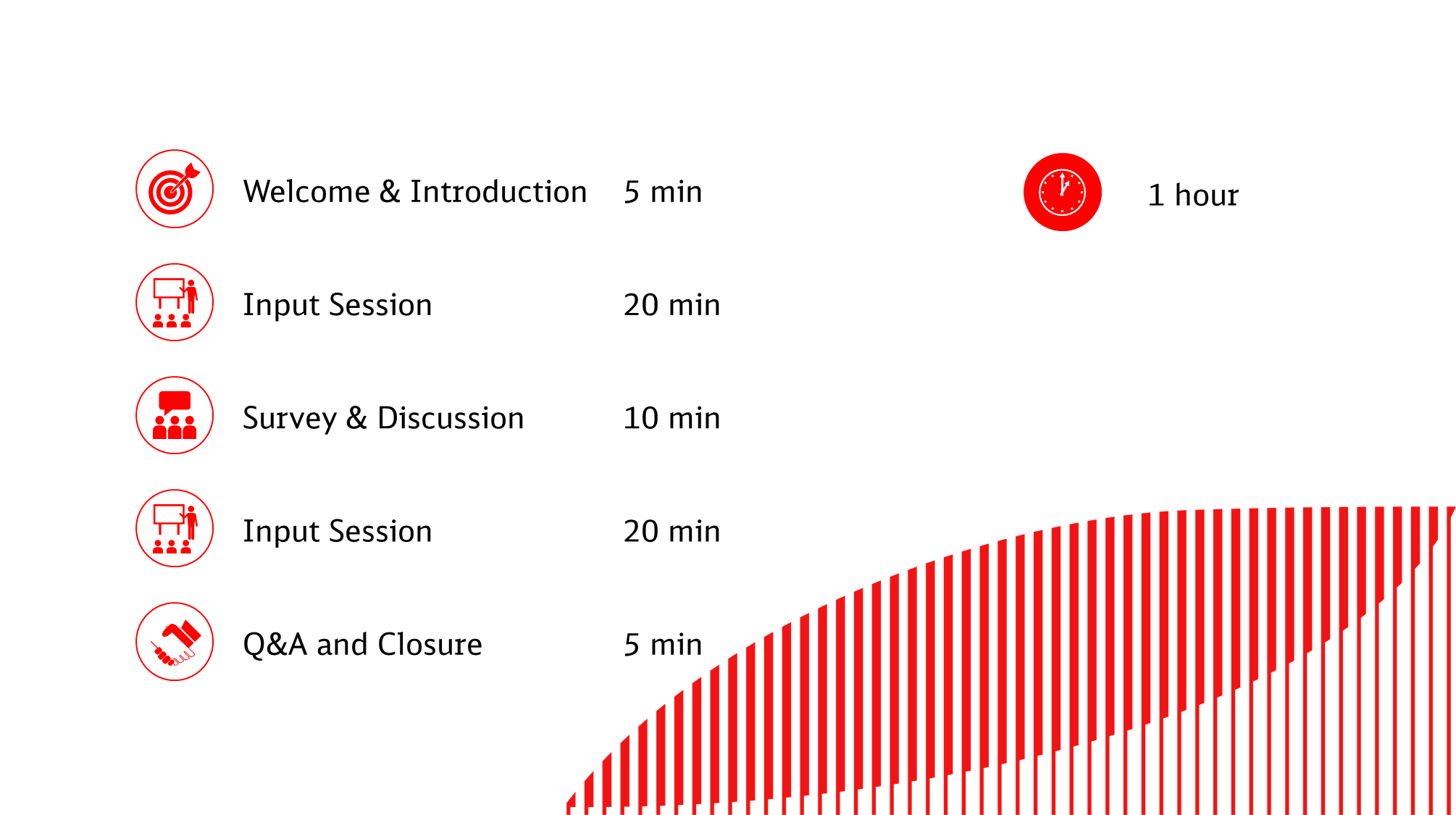 Dates & Times
Learning Nuggets Competence Consulting
Session 1: Training Needs & Competency Needs Analysis
December 7th, 2022 at 14:00 GMT+1 (GERMANY)
Session 2: Competency & Performance Management
December 13th, 2022 at 14:00 GMT+1 (GERMANY)
Session 3: Vocational Education
Session 4: Establishment & Management of Rail Academies
Session 5: Succession Planning
Session 6: Management Assessment
Session 7: Executive & Systemic Coaching
Identify the sessions in which you would like to participate. For each session, you have to register by clicking on the registration link.

A new window will then appear where you can register by entering your email address.

After successful registration, you will receive a system-generated invitation e-mail from Microsoft Teams with a link for the session. Please note that this email may also end up in your spam folder.