Blockchain in the Rail Industry
Blockchain has the potential to fundamentally change how we deal with contracts, transactions and shared data in the rail industry without further need of intermediaries.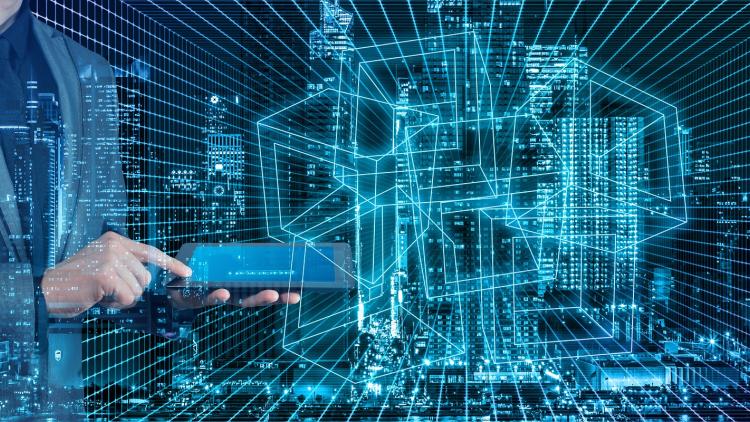 Photo Credit: Gerd Altmann - pixabay.com
Quick Facts
Requirements
- IT or technology background with basic programing skills (Node.JS and Shell Script are beneficial) and Docker knowledge.
- A Mac, PC or Linux machine (min. 8GB RAM, 20 GB free storage) and VM Software (Virtual Box).
Description
Your benefits 
Deepen your knowledge with example cases of Blockchain in the rail industry
Get to know the cryptography and programing foundation of Blockchain technology 
Set up a ledger and develop your own smart contract application
Course content
The lack of security is a major shortcoming of the internet: Is this information correct? From where and from whom does it come? Can I trust it? By contrast, the blockchain has only one truth – which everyone involved has agreed on. Each action is documented in a forgery-proof, clearly traceable way. An administrator cannot delete or modify content and the transaction history. Also, you do not need an intermediary such as banks, stockbrokers or other institutions to safeguard processing. 
At Deutsche Bahn the Blockchain team has been developing blockchain technology since 2018 with use cases from multimodal ticketing, logistics supply chains through to technical rail operations. In this course you will learn about the architecture, programming and cryptography of blockchain. Besides reflecting on example use cases from mobility companies, you will collect practical experience in dealing with the technology by creating your own Smart Contract application. In this way, you will deepen your understanding of technology and learn to overcome hurdles in dealing with the new technology.
Introduction to blockchain technology, cryptography and frameworks
Use case examples from the Deutsche Bahn Group and other mobility companies
Hands-on: Setting up your own blockchain
Structure of smart contracts 
Development of a Smart Contract application
IMPORTANT:
To ensure a successful participation in this training, the following requirements need to be fulfilled.
You have:
Basic programing skills (Node.JS and Shell Script are beneficial)
Docker knowledge
A Mac, PC or Linux machine (min. 8GB RAM, 20 GB free storage)
VM Software (Virtual Box)
A good and stable internet connection
IMPORTANT INFORMATION FOR YOUR BOOKING
As part of our booking process, you will need to set up a My Academy account. Please note, if you want to participate in a course but need the invoice to be issued to your company, then registration must be made via company address. This means you need to register as a company. The registering entity and the recipient of the invoice must be the same. Please note that DB Rail Academy cannot amend any invoices after they have been produced! If you require any assistance with your booking, please contact us via email: 
db-railacademy@deutschebahn.com 
Booking
Date
Location
Duration
Availability
Price
Start date
Hide dates
Show all dates
Mon 21 Mar 2022, 9:00am–12:00pm
Tue 22 Mar 2022, 9:00am–12:00pm
Wed 23 Mar 2022, 9:00am–12:00pm
Thu 24 Mar 2022, 9:00am–12:00pm
Venue
Online Central European Time
Start date
Hide dates
Show all dates
Mon 16 May 2022, 1:00pm–4:00pm
Tue 17 May 2022, 1:00pm–4:00pm
Wed 18 May 2022, 1:00pm–4:00pm
Thu 19 May 2022, 1:00pm–4:00pm
Venue
Online Central European Time