Transport Planning and Design
This course makes clear that careful planning and design of a passenger transport system help to achieve a successful integration of all modes of transport.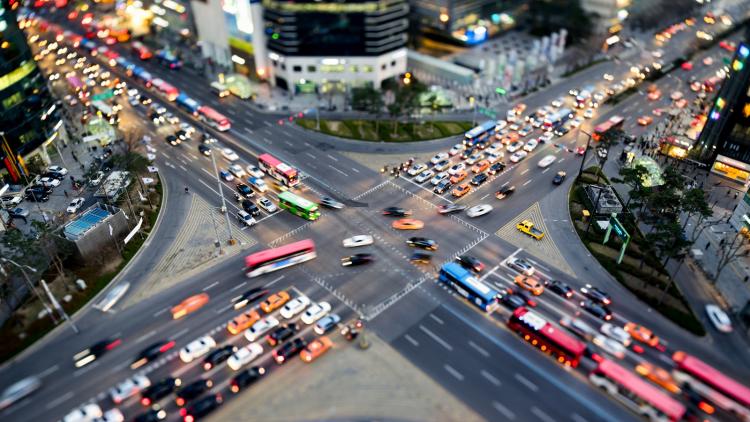 Photo Credit: Deutsche Bahn AG
Quick Facts
Requirements
No prerequisites or pre-knowledge necessary
Description
Your benefits 
Acquire a good understanding of the tasks and dependencies involved in designing and planning a transport network
Gain valuable insights into network planning concepts, operations and standards, and performance management
Enhance your skills and abilities by learning under expert guidance how to design a network, implement planning approaches and evaluate performance with the aim of improving the quality of operations and meeting customer needs
Course content 
Nowadays transportation companies require a service-oriented architecture that adapts to evolving customer needs. Consequently, transport planning not only means planning and designing services, but also analyzing the mobility chain in a customer-oriented way and finding (smart) mobility service solutions which also allow the customer to combine transport modes. Ideally, this leads to delivery of an efficient and effective transport service bringing a win-win situation for both sides.
This online course focuses on transport planning and how integration for all modes of transport is achieved through careful planning and design. It covers a wide range of aspects to be considered accompanied by practical exercises and case studies, so providing you with a comprehensive understanding of transport planning and design. By learning what to look out for when designing and evaluating a network, you will be able to enhance the quality of operations and performance in your own network.
Principles and concepts of network planning
Transport integration policy and planning
Fundamentals of network design to include network modelling techniques and scenario analysis
Network operations and standards
Passenger stations and facility planning
Service provision and reliability
Network performance measures
Operational and administrative evaluations and reviews
IMPORTANT NOTICE
DB Rail Academy focuses solely on offering training courses to larger groups from companies. If you and your company are interested in this course, please contact us via email: 
db-railacademy@deutschebahn.com
 so we can plan the next steps with you.