Tender or not to tender – Governance of urban and regional bus networks
Finding the right mode of governance is essential for good service from a passengers' perspective.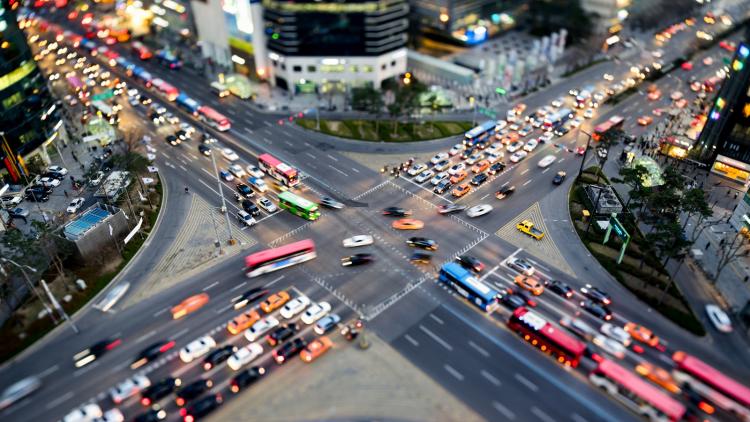 Photo Credit: Deutsche Bahn AG
Quick Facts
Requirements
No prerequisites or pre-knowledge necessary
Description
Your benefits
Learn about different modes of public transport governance 
Discuss advantages and disadvantages of these modes in different regional and economical contexts
Compare different systems of governance worldwide 
Course content
Bus networks in urban, suburban or rural areas can be delivered in various modes of governance: While market-initiated services provide scope for entrepreneurial freedom for the operating companies, the public authorities' influence is very limited. When networks are tendered public authorities can have a massive influence on the service. 
In this online training you will get an overview of public transport regulation in urban and regional networks and learn about the relationship between public transport authorities and bus operating companies. Case Studies from EU and Non-EU regions will be provided. In addition, you will discuss the public transport setup in your home region or working context. 
By recreating management situations, you will discuss governance modes for public transport from different stakeholders' perspectives.
Institutional frameworks for public transport 
Modes for procurement of public transport (i.e. direct awarding, in-house-production, tender designs) 
Contacts, Risks and Incentives 
Why data governance is important and how to avoid lock-in-effect
Who owns the customer?
IMPORTANT NOTICE
We currently do not have a fixed date for this course. If you are interested in this course, please contact us via email: 
db-railacademy@deutschebahn.com
 so we can plan the next steps with you.
IMPORTANT INFORMATION FOR YOUR BOOKING
As part of our booking process, you will need to set up a My Academy account. Please note, if you want to participate in a course but need the invoice to be issued to your company, then registration must be made via company address. This means you need to register as a company. The registering entity and the recipient of the invoice must be the same. Please note that DB Rail Academy cannot amend any invoices after they have been produced! If you require any assistance with your booking, please contact us via email: 
db-railacademy@deutschebahn.com