Online Training Fundamentals of Railway Brake Technology
The objective of this course is to learn and understand how the different railway brakes work to ensure a smoother and safer running of a railway.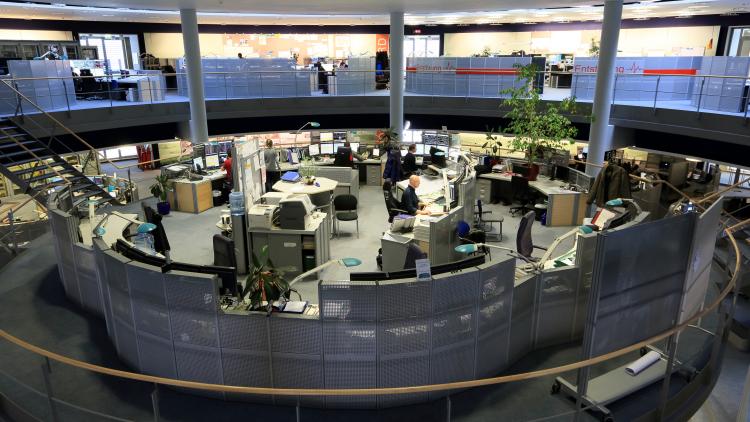 Photo Credit: Deutsche Bahn AG
Quick Facts
Requirements
No prerequisites or pre-knowledge necessary
Description
Your benefits 
Get an introduction to the basics of railway brake technology
Acquire knowledge of the basic functions of the main pneumatic parts of the air brake and the brake operation
Learn about the components, characteristics and design of freight/passenger train and traction unit brakes
Course content
The brake as a central element of rail vehicles is one of the basic elements for safe railway operation. Different types of brakes are used for rail vehicles. This training offers an in-depth insight into the different brake systems, their mode of operation and areas of application.
In this online course you will understand the origin and principle of today's air brake. Furthermore, you will get to know and understand the basic functions of the most important pneumatic parts. Besides learning about the interrelationships of the components in the railway brake system, you will become aware of the security relevance of the system and their components. The knowledge acquired will be consolidated through interactive exercises. 
Origin and principle of railway brake technology 
Basic functions of the main pneumatic parts 
The brake operation 
Components, characteristics and design of freight/passenger train and traction unit brakes 
IMPORTANT INFORMATION FOR YOUR BOOKING
As part of our booking process, you will need to set up a My Academy account. Please note, if you want to participate in a course but need the invoice to be issued to your company, then registration must be made via company address. This means you need to register as a company. The registering entity and the recipient of the invoice must be the same. Please note that DB Rail Academy cannot amend any invoices after they have been produced! If you require any assistance with your booking, please contact us via email: 
db-railacademy@deutschebahn.com 
Booking
Date
Location
Duration
Availability
Price
Start date
Hide dates
Show all dates
Mon 14 Nov 2022, 9:00am–12:00pm
Tue 15 Nov 2022, 9:00am–12:00pm
Wed 16 Nov 2022, 9:00am–12:00pm
Thu 17 Nov 2022, 9:00am–12:00pm
Venue
Online Central European Time