Online Training Safety Management in Railway Business - Legal Fundamentals
Put safety first. Develop a good understanding of the relevant EU directives and EU regulations for a Safety Management System (SMS) and an Entity in Charge of Maintenance (ECM). Reflect on how to embed legal basics into existing company processes.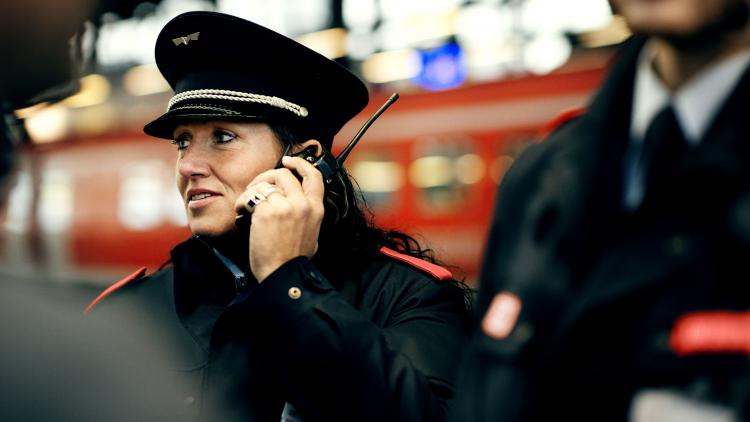 Photo Credit: Deutsche Bahn AG
Quick Facts
Requirements
Participants should either have taken the course Management Systems & Process Management or have an equivalent basic knowledge of management systems and process management
Description
Your benefits
Deepen your knowledge and become familiar with the directive 798/2016 / EU of the European Community which specifies requirements for railway safety management
Gain a sound understanding of these prerequisites, learning how to embed them into existing company processes
Enhance your awareness for the challenges and implications of Safety Management Systems by looking closely at evaluating and monitoring processes
Course content
This online training provides you with a good overview of the national basics as well as the European foundations for a railway operation. Furthermore, it looks closely at a Safety Management System (SMS) and includes insights into the risk management process and stakeholders according to Common Safety Methods - Risk Assessment (CSM-RA). Moreover, it explains technical specifications and monitoring methods. It targets in particular people working with a safety management system, and those, who are or will be working as a safety officer / manager.   
European legal basics for a railway operation 
Safety Management System (SMS): policy & effects
The risk management process and stakeholders according to CSM-RA 
Scope and objective of EU regulations on CSM / ECM (Entity in charge of maintenance)
Monitoring and evaluation of processes in SMS
Technical specifications for interoperability (TSI)
Request for a safety certificate / safety permit
Next Steps
To enhance your knowledge and skills further in the area of Safety Management we will be offering more courses soon!
IMPORTANT NOTICE
DB Rail Academy focuses solely on offering training courses to larger groups from companies. If you and your company are interested in this course, please contact us via email: 
db-railacademy@deutschebahn.com
 so we can plan the next steps with you.