Senior Management Program
Remain competitive in a VUCA world. As a manager in the rail industry, prepare yourself for new challenges and developments. The Senior Management Program by Deutsche Bahn offers you the topic Railway Business in a VUCA World and gets you in touch with DB's Top Managers. Visit DB's top locations and facilities to gain first-hand experience of Deutsche Bahn's competences.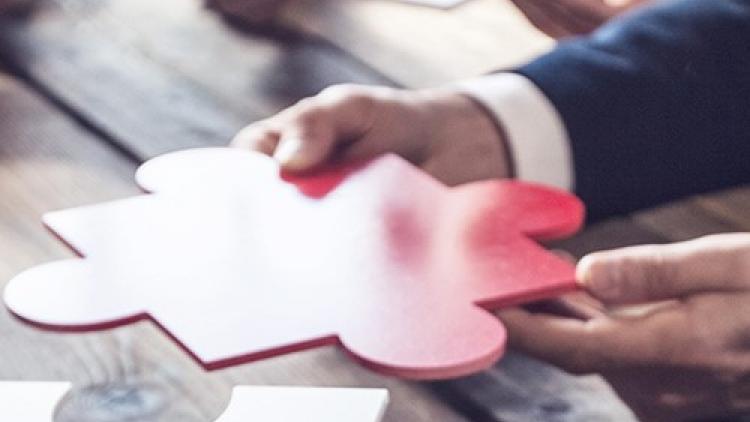 Photo Credit: DB Engineering & Consulting GmbH
Quick Facts
Requirements
No prerequisites or pre-knowledge necessary
Description
Your benefits
Each day starts with input from DB Managers of the German Railway. They will give you deep insights into their field of expertise in relation to the VUCA* World
You will reflect on the information you receive in relation to your working environment. In order to do so, you will be methodically accompanied by a moderator
You will deepen this knowledge through visits of German Railway sites. Managers at sites will explain and reflect on the impact of the VUCA World on their everyday work
You will network with the Managers of the German Railway and international Railway Managers
Study Tour content: Senior Management Program Frankfurt
This 5-day Senior Management Program aids you to be prepared for the impact of the VUCA* World on your working environment. During this study tour you will meet and gain input from DB's Top Managers and visit DB's top locations and facilities in Frankfurt. Through site visits, expert guidance and networking you will receive new impulses and opportunities to reflect on how the VUCA* world impacts upon everyday work in the railway industry. 
Day 1: The railway industry in a VUCA World: how to stay competitive including the site visit of the Operations Control Center DB Netz
Day 2: Future scenarios and their concrete implications for the world-wide mobility sector at the Frankfurt Innovation Lab of Deutsche Bahn. In the evening, fireside chat with a DB Engineering & Consulting board member
Day 3: Rail Project & Revenue Management: methods & experience of Deutsche Bahn 
Day 4: Efficient asset management and maintenance: innovative technologies & tools including a guided tour through Frankfurt Central Station with an introduction to all key operational processes and the extension project. In the afternoon you will visit the HSR maintenance workshop
Day 5: High Speed railway: challenges & opportunities. Guided tour through the Traffic & Resource Management Control Center of DB Fernverkehr (HSR). Concluding ceremony and handing over the certification to the participants. 
*VUCA = Volatility, Uncertainty, Complexity and Ambiguity
IMPORTANT NOTICE
We currently do not have a fixed date for this program. If you are interested in this program, please contact us via email: 
db-railacademy@deutschebahn.com
 so we can plan the next steps with you.
IMPORTANT INFORMATION FOR YOUR BOOKING
As part of our booking process, you will need to set up a My Academy account. Please note, if you want to participate in a course but need the invoice to be issued to your company, then registration must be made via company address. This means you need to register as a company. The registering entity and the recipient of the invoice must be the same. Please note that DB Rail Academy cannot amend any invoices after they have been produced! If you require any assistance with your booking, please contact us via email: 
db-railacademy@deutschebahn.com