Using Canvas-techniques to deploy company strategy
Canvas-techniques offer a hands-on-approach to communicate company strategy to everyone helping to formulate and align goals, generate transparency and create plans of action.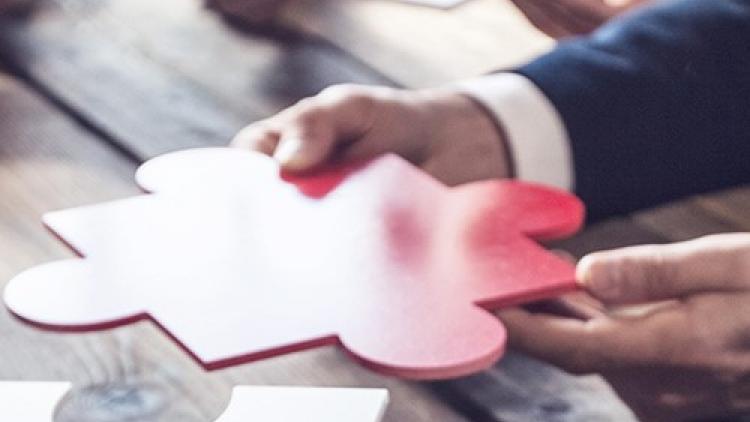 Photo Credit: DB Engineering & Consulting GmbH
Quick Facts
Requirements
Basic knowledge of strategy and business development
Description
Your benefits 
Broaden your understanding of what makes a clear communication of corporate strategy and the business model
Acquire input on easily applicable tools to discuss and communicate business models of companies and internal operational units.
Learn more about fostering internal and external customer orientation 
Course content
Every company has a strategy. But strategy deployment is almost always a challenge. In many companies there is a clear vision at the top and then there is the day-to-day business on the operational level. Companies, however, need to formulate, disseminate and align company objectives throughout all levels of the organization. For this they also rely on and make use of the knowledge of all staff and communication is key. In modern transport companies, at least the team-leads must know the corporate strategy in order to identify their contribution to the company's results and steer their teams into the right direction. 
In this online course you will learn more on how to ensure that your company goals are fully aligned with the day-to-day actions of everyone in the organization. Besides analyzing where the problems lie in strategy deployment, you will learn how canvas-techniques offer a hands-on-approach to communicate the strategy to the whole company and generate transparency on what the company is all about and what the individual's contribution to the overall success is.
Seeing the whole: Why strategy deployment is a problem
Setting the aim: The primary target for strategy deployment
Telling the story: How to transport complicated strategies to everyone using canvas-techniques
IMPORTANT NOTICE
DB Rail Academy focuses solely on offering training courses to larger groups from companies. If you and your company are interested in this course, please contact us via email: db-railacademy@deutschebahn.com so we can plan the next steps with you.