Predictive Maintenance
Predictive Maintenance Intelligence with DIANA 
Objective
Several digitization initiatives, pilots, and projects at Deutsche Bahn revolving around digital asset management utilize new & emerging technologies with the aim of increasing the availability of rail assets and driving down maintenance costs. This resulted in monitoring and reporting systems in the maintenance service which have an unmanageable amount of data that could not be efficiently evaluated. DIANA stands for "Diagnosis and Analysis" and represents a web-based platform on which all diagnostic data can be integrated, interlinked, evaluated and visualized. In the future, new diagnostic methods should help to discover unknown malfunctions in the Railway Infrastructure and Rolling Stock more easily.
The aim of this session is to present and discuss the various solutions that were developed/implemented with internal and external partners, which are useful for operators and infrastructure managers abroad. Furthermore, we will shed light on the developments of the IoT platform. You will understand the Deutsche Bahn's Condition Based Monitoring and Diagnostics Solution and how to implement it for the whole railway ecosystem, through innovative digital solutions for data gathering, analysis and diagnosis. 
Content
The evolutionary path from Condition Based Monitoring to Predictive Maintenance

The DIANA Platform Philosophy

Innovative digital solutions for data gathering and collection for railway critical assets – the usage of the Digital Sensor

How Predictive Maintenance can be integrated directly with the rest of the Enterprise Asset Management Systems
Time & Location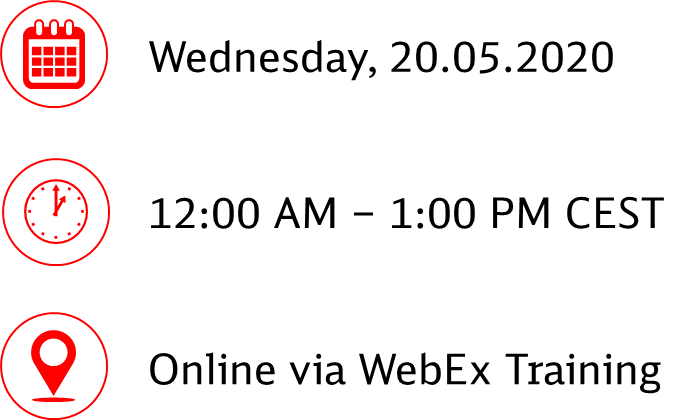 Our Expert
Isidoros Sapounas
Project & Performance Manager for Data Analytics and Digital Solutions, DB Engineering & Consulting GmbH
Condition Based Monitoring & Predictive Maintenance
My team belongs to the top world leaders in Diagnostic and Analytics Solutions for the Railway Ecosystem. We have been working intensively over the past years on developments in the field of Railway Infrastructure to evolve a path from Condition Based Monitoring to Predictive Maintenance with DIANA. The use of innovative DIANA (Diagnosis & Analysis) software and services to make intelligent business decisions from data-based knowledge of smart maintenance needs not only to be shared throughout Germany and other European countries but also globally. 
My knowledge is implemented in our organization to combine data, analytics and the experience of the maintenance field on a universal platform for all different types of critical railway assets, a platform with vendor- and manufacturer-independent interface standards.  But how we developed and implemented this new process in our business and our organizations; how we took those decisions regarding operational, tactical and strategical issues; and how through usage of data we optimized the availability of critical railway assets, is something that I would like to discuss in more detail with you explaining the goals and the objectives behind it.