Principles of Metro System
The course objective is to build up know-how of the activities and equipment needed to guarantee the safety, the control and the monitoring of train and metro movements.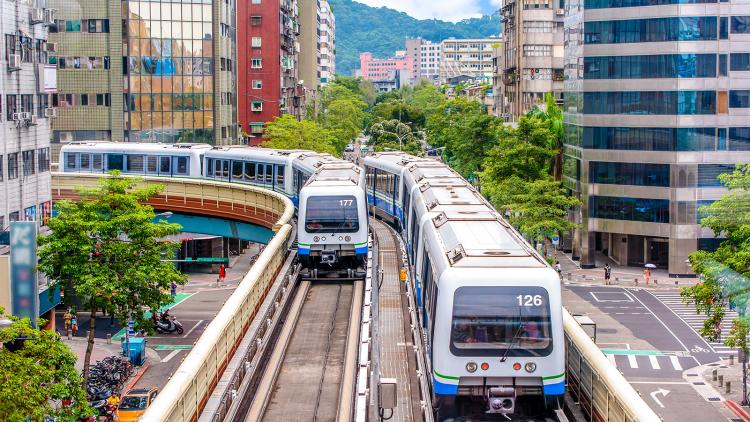 Photo Credit: Richie Chan / Fotolia.com
Quick Facts
Requirements
No prerequisites or pre-knowledge necessary
Description
Your benefits
Acquire a sound knowledge of the principles of railway / metro systems and the interdependencies of the different systems
Broaden your understanding of the rules and requirements of operating a passenger railway by examining different types of international railway operation systems 
Gain valuable insights into how to move railway and metro vehicles efficiently and safely
Course content
Railway and metro systems play a crucial role in daily transportation worldwide moving millions of people around. Consequently, a key to success is understanding how the different operation systems function and where interdependencies lie. To be able to move railway and metro vehicles efficiently and safely it is important to know which equipment and activities are required to guarantee the safety, the control and the monitoring of train and metro movements, and which rules apply. 
This course provides you with a comprehensive overview of the principles of railway and metro systems in terms of operations. You will get an insight into the operation of a heavy railway / metro system and the independences of the different systems. By examining various international examples, you will learn about the characteristics, elements and benefits of the components of rail and metro transport as well as widen your technical terminology.
Differences between the different modes of operation
Safety Management System of a Railway / Metro System: criteria and characteristics
Rules & regulations, definitions and technical terminology
Technical characteristics of rail and metro transport and typical market segments served by passenger rail systems
Benefits of rail passenger transport systems
Organizational Frameworks: Integrated railroads, Infrastructure managers, train operating companies and contracting agencies
Elements of a Rail System: tracks, stations, vehicles
Operation Control Centers, signaling of metro, intermittent and continuous train control
Communication-based train control
Overview of subsystems of train control function
Dependencies between rolling stock, infrastructure components and signaling systems
Benefits of rail systems for mobility, environment and spatial development
IMPORTANT NOTICE
Due to the ongoing COVID19 pandemic we currently do not have a fixed date for this classroom course. If you are interested in this course, please contact us via email:
db-railacademy@deutschebahn.com
so we can plan the next steps with you.
IMPORTANT INFORMATION FOR YOUR BOOKING
As part of our booking process, you will need to set up a My Academy account. Please note, if you want to participate in a course but need the invoice to be issued to your company, then registration must be made via company address. This means you need to register as a company. The registering entity and the recipient of the invoice must be the same. Please note that DB Rail Academy cannot amend any invoices after they have been produced! If you require any assistance with your booking, please contact us via email: 
db-railacademy@deutschebahn.com