The Transport Regulatory Framework
Understanding why transport regulation is necessary and what applies to passenger transport services helps to determine and implement an effective and sustainable concept.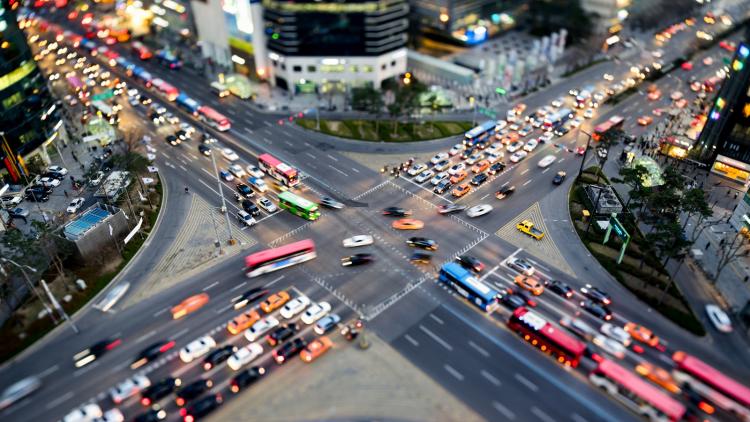 Photo Credit: Deutsche Bahn AG
Quick Facts
Requirements
No prerequisites or pre-knowledge necessary
Description
Your benefits
Acquire a sound knowledge of the transport regulatory framework
Gain valuable insights into trends and priorities of transport policy
Familiarize yourself with different regulatory models for integrated transport solutions
Course content 
To be part of an integrated transport system it is crucial to be knowledgeable about the role the transport regulator plays in providing for this and how the transport regulatory framework as well as changing transport policy trends affect you and your company. By understanding the need for regulation and how passenger transport services are regulated, you can improve the effectiveness, efficiency and sustainability of your own transport concept and services.
This online course takes a deep look at the transport regulatory framework addressing key areas of legislation and regulation applying to passenger transport services. By looking at different forms of regulation you will also become aware of how regulation differs from operation. By reviewing trends and various international case study examples you will understand how different regulatory models and economic approaches work and be able to draw comparisons.  
The role and responsibilities of the transport regulator
The necessity of transport regulation
Key areas of legislation and regulation applying to passenger transport services
Regulation vs operation
Trends and priorities of transport policy
The PPP model and integrated transport solutions
Case studies of international cities to illustrate how different authorities are engaging with the private sector
IMPORTANT NOTICE
DB Rail Academy focuses solely on offering training courses to larger groups from companies. If you and your company are interested in this course, please contact us via email: 
db-railacademy@deutschebahn.com
 so we can plan the next steps with you.