Online Training Rolling Stock Fundamentals 1
Well-maintained rolling stock and modern vehicle technology make it possible to travel more safely while at the same time increasing reliability and reducing costs.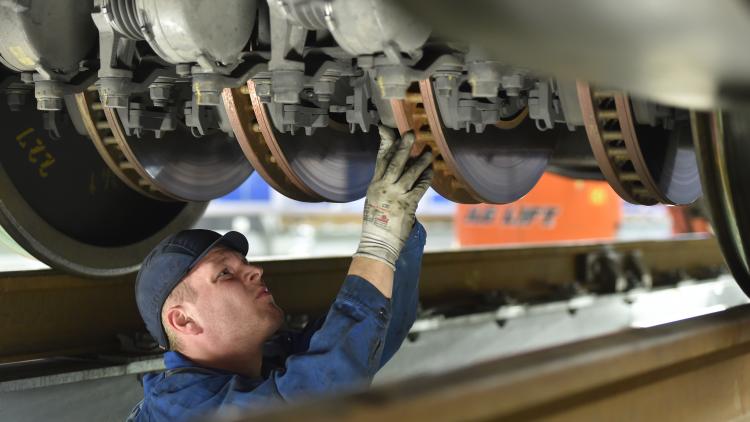 Photo Credit: Deutsche Bahn AG
Quick Facts
Requirements
No prerequisites or pre-knowledge necessary
Description
Your benefits
Enhance your knowledge of the fundamental concept of rolling stock and its sub-systems
Gain a good understanding of the technical complexities, costs, reliability and maintainability of rolling stock
Course content
Rolling Stock refers to all powered and unpowered vehicles used on a railway, for example locomotives, engines and carriages. Acquiring a better understanding of the basics of rolling stock and railway transport traction systems and their components helps those working in operations and maintenance to improve their awareness for the challenges and technical difficulties that can arise in this area. 
This online training provides you with a good overview of the principle elements of rolling stock and the sub-systems as well as the basics of vehicle technology. Furthermore, it looks at traction systems and their components, and explains fundamentals of electrical engineering and electronics. You will also gain insights into technical complexities as well as reliability and management challenges.
Basic elements of rolling stock  
Short history of the railway traction design 
Terminology for railway transport traction systems and their components 
Basic electric and electronic engineering as found in traction systems 
Next Steps
To complement this course take a look at our course 
Online Training Rolling Stock Fundamentals 2
.
IMPORTANT NOTICE
DB Rail Academy focuses solely on offering training courses to larger groups from companies. If you and your company are interested in this course, please contact us via email: 
db-railacademy@deutschebahn.com
 so we can plan the next steps with you.