Railroad Track Construction
This course examines issues related to the functional design, construction and maintenance of linear railway infrastructures and their interdependence with rolling stock.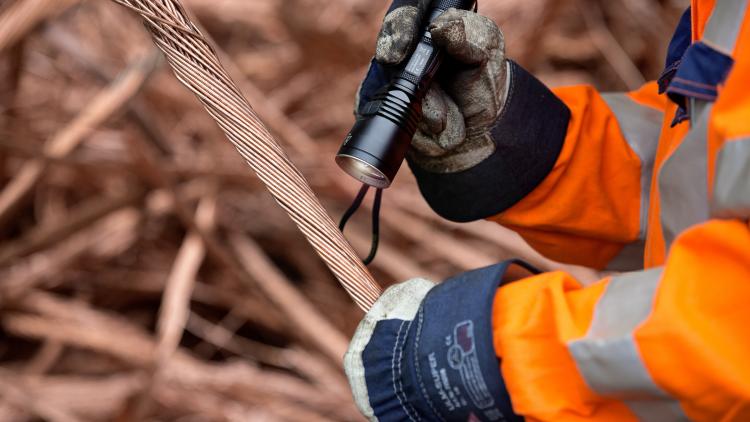 Photo Credit: Deutsche Bahn AG / Uwe Miethe
Quick Facts
Requirements
No prerequisites or pre-knowledge necessary
Description
Your benefits 
Learn about the degradation mechanisms of the railroad and its components
Acquire a good understanding of the different techniques of construction and track renewal 
Improve your ability to choose between different maintenance techniques
Course content
Maintenance is essential during the track cycle of the railway. It is important to keep the railway in acceptable conditions for an effective and efficient operation. However, when normal maintenance is not possible, for example, as a result of aging, or when the requirements of the rail traffic are incompatible with the conditions of an existing, functioning railroad, the track must be renewed.
In this course the different techniques of maintenance, renovation and construction of railways will be examined and explained. It is important that the construction and maintenance of railways goes hand-in-hand with the management of the circulation of vehicles and the safety of the railway infrastructure. By analyzing international case studies, you will deepen your know-how in this area and appreciation of the interdependencies. This in turn will help you improve your technical work related to the construction and maintenance of railways. 
Degradation of track geometry and components
Life cycle cost
Maintenance
Track installation
Renewal of track
Methodologies and Machines
IMPORTANT INFORMATION FOR YOUR BOOKING
As part of our booking process, you will need to set up a My Academy account. Please note, if you want to participate in a course but need the invoice to be issued to your company, then registration must be made via company address. This means you need to register as a company. The registering entity and the recipient of the invoice must be the same. Please note that DB Rail Academy cannot amend any invoices after they have been produced! If you require any assistance with your booking, please contact us via email: 
db-railacademy@deutschebahn.com