The Railway System: Basic concepts and definitions
This course aims to give an initial overview of the concept of rail transport and enable identification of the purpose, components and functions of the railway as a system.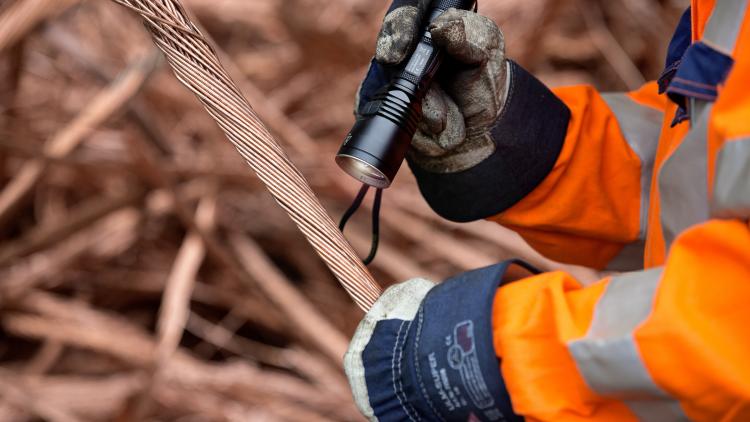 Photo Credit: Deutsche Bahn AG / Uwe Miethe
Quick Facts
Requirements
No prerequisites or pre-knowledge necessary
Description
Your benefits 
Be able to identify the name and function of the main railway network components
Gain a good understanding of how railways work and how they have evolved over time
Learn how different components of the railway system interact
Course content
Railway systems entail much more than a train and a track. They are based on advanced technical and operational solutions, and deal with continuously changing demands for more efficient transport for both passengers and freight every day. Each system consists of many components that must be properly integrated to ensure all runs smoothly. 
In this online course you will learn how the system components depend on each other to create a reliable, efficient and state-of-the-art network. You will acquire knowledge regarding the analysis, planning, development, design, construction and maintenance of the railway infrastructure to achieve a safe and efficient operation of the same.
The railway as a system
Basic components of tracks: sleepers, fastening systems, ballast, platform, switches, Long welded rail (LWR), joints, etc.
Railway vehicles and their interdependencies: Rolling stock, locomotives, freight cars, passenger cars, self-propelled formations
Track / Vehicle interaction: shape, gauge, rails inclination and gradation
Stations, signaling and control systems, monitoring, maintenance
IMPORTANT NOTICE
We currently do not have a fixed date for this course. If you are interested in this course, please contact us via email: 
db-railacademy@deutschebahn.com
 so we can plan the next steps with you.
IMPORTANT INFORMATION FOR YOUR BOOKING
As part of our booking process, you will need to set up a My Academy account. Please note, if you want to participate in a course but need the invoice to be issued to your company, then registration must be made via company address. This means you need to register as a company. The registering entity and the recipient of the invoice must be the same. Please note that DB Rail Academy cannot amend any invoices after they have been produced! If you require any assistance with your booking, please contact us via email: 
db-railacademy@deutschebahn.com 
Booking
Date
Location
Duration
Availability
Price
Start date
Hide dates
Show all dates
Wed 21 Dec 2022, 5:00pm–8:00pm
Thu 22 Dec 2022, 5:00pm–8:00pm
Fri 23 Dec 2022, 5:00pm–8:00pm
Venue
Online Central European Time