01.04.2022
15:27
DB Rail Academy Internship Experience
Image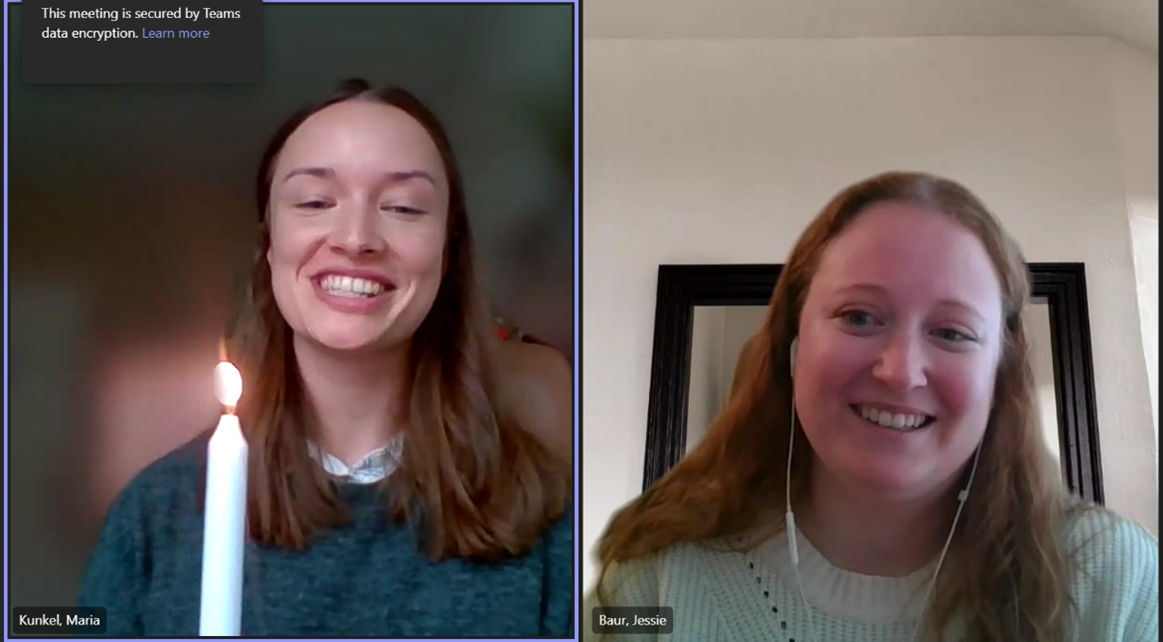 Image

News
Author: Jessie Baur
During my internship interview with DB Rail Academy, I asked my soon-be-boss, what the work culture and atmosphere was like. She responded that Deutsche Bahn is like one big family. During my 6-month internship, I found this to be true. Starting right at the beginning, all the colleagues on my team were friendly and welcoming. Throughout my internship, I've been impressed with how supportive the entire team is. All phone calls with the team ended with, "if you ever need anything, just contact me." If I ever had questions or needed help with something, it never felt like I was bothering someone. Our weekly team meetings were always a great time to update colleagues on projects and seek support if needed.
At the DB Rail Academy, each intern is mentored by one of the team members. I enjoyed working closely with my mentor and having someone to answer all of my questions. My mentor guided me through my tasks while still giving a lot of responsibility for them. From the very beginning, interns are fully included in the projects and treated as a full team member. The two consulting projects that I worked on were a competency management framework, and a training and market needs analysis. Both of these projects were large, international projects. I enjoyed working on these as I support my team members and our clients to achieve the project goals.
Another aspect of the internship that I really appreciated is that you are able to develop projects that reflect your skills and interests. Three things that I have helped initiate during my internship are the Intern Onboarding PowerPoint, a relaunch of the DB Rail Academy website, and giving weekly presentations. Working on the website allowed me to explore and learn more about marketing and user experience. I gained new skills while using my creativity to identify and solve problems with our website. The new intern onboarding presentation is a presentation that all future interns will be able to access. I worked together with the other intern on the DB Rail Academy to create this document and it will help guide future interns through their first few days when they join the team.
Finally, I also gave a weekly presentation during my last three months to the DB Rail Academy team. I enjoyed working on each presentation as the topics were related to my work projects and personal interests. Thanks to these weekly presentations, I gained confidence in my presentation skills and passed on the torch to the next presenter, the other intern on the team.
Overall, interning at the DB Rail Academy was a great experience for me. I enjoyed working closely with the team members and supporting them with the work that they do. Working remotely due to COVID-19, unfortunately, I was not able to meet most of the team members in person. However, through our team meetings and more relaxed gatherings, such as virtual coffees or the Christmas party pictured below, I was able to connect with and get to know the team members. I am grateful to the whole team for making my internship a wonderful experience.
*****
If you want to make an internship at DB Rail Academy, please contact us db-railacademy@deutschebahn.com 
Contact
Person
Doreen Christmann, Business Development Manager
Email
Doreen.Christmann@deutschebahn.com