19.11.2021
11:30
Launch of Master's Program in International Rail Management
Image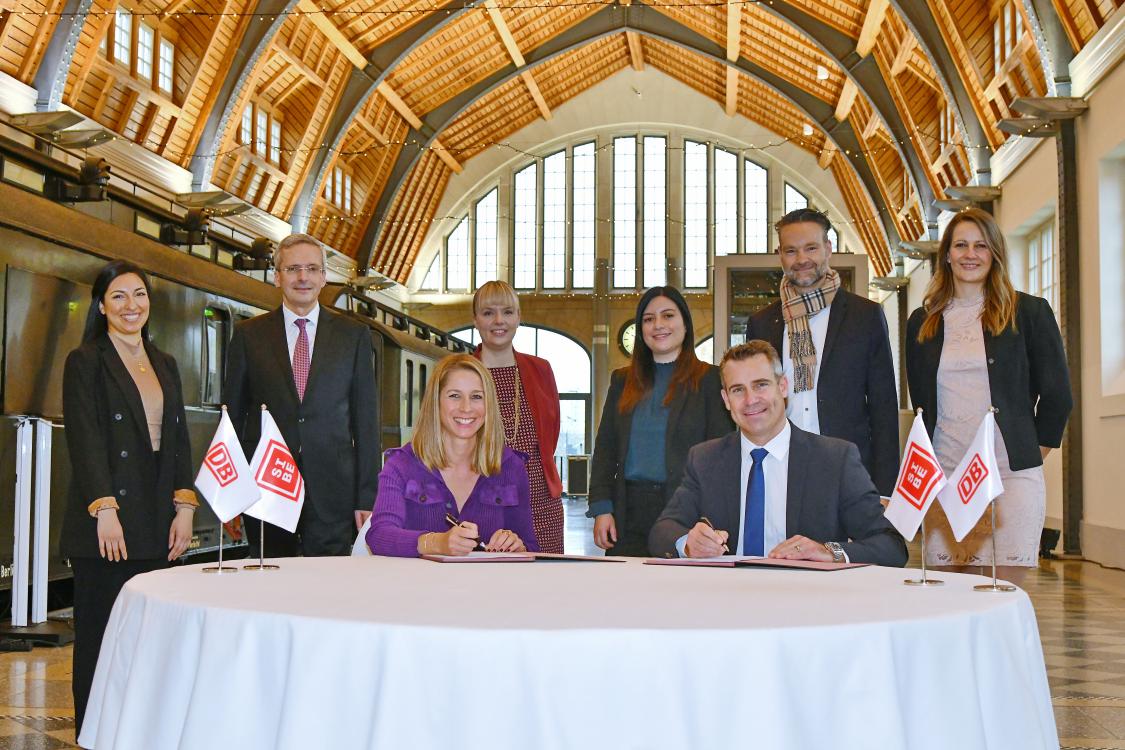 Photo Credit: Jet-Foto, Kranert
News
Population growth, the rapid development of megacities and a growing awareness of environmental issues have led to a worldwide renaissance for railroads. Digitalization and automation ensure that environmentally friendly mass transportation plays a vital role as the backbone for many countries' integrated infrastructures and will continue to do so. Around the world, enormous investments in the rail sector have led to a shortage of experts in this field. At the same time, many countries still lack the necessary educational infrastructure to teach the requisite skills.
To rectify this situation, Deutsche Bahn's subsidiary DB Engineering & Consulting established the DB Rail Academy five years ago. The institution's objective is to meet the global demand for specialized training and career development in the rail and transportation sector and to support the evolution of rail systems by providing tailored education programs.
Few countries offer specialist courses, particularly when it comes to university degrees. For this reason, the DB Rail Academy has developed the new International Rail Management program in cooperation with the School of International Business and Entrepreneurship (SIBE).
This master's degree in business administration will take two years to complete. Taught online, the program focuses on real conditions in the sector and is designed to be integrated with participants' working lives. With seminars that concentrate on addressing international challenges, the course will start with the basics of management theory, then move on to competence-oriented seminars about leadership and also cover special issues relating to rail management. The new degree aims to equip the next generation of experts with the right set of management skills and teach them how to apply these within the international rail industry.
The program contract was signed at a meeting attended by Niko Warbanoff, CEO of DB Engineering & Consulting, and Professor Dr. Stefanie Kisgen, CEO of SIBE and Junior Professor for Leadership at Steinbeis University, on November 17, 2021 at the DB Akademie in Potsdam. 
Niko Warbanoff says, "We are absolutely delighted to be working with SIBE. This is a milestone achievement in educating the rail sector's future experts. The new MBA program in International Rail Management represents an opportunity to bring the full breadth of Deutsche Bahn's expertise to the international stage in the form of a university course, which in turn ensures we will contribute to creating the rail systems of tomorrow."
Learn more about the new MBA in International Rail Management program at https://railacademy.deutschebahn.com/en/mba-international-rail-management. 
Our program partner
The School of International Business and Entrepreneurship (SIBE) is the Graduate School of Leadership & Management at Steinbeis University, located in Herrenberg, Germany, and is headed by Professor Dr. Dr. h.c. Werner G. Faix and Professor Dr. Stefanie Kisgen. Teaching master's programs since 1994, it currently has over 600 students, more than 5,000 graduates and over 350 partner companies. SIBE is the perfect partner for management and business leadership, which is a prerequisite for innovation, growth and globalization.
Contact
Person
Heiko Scholz, Global Director DB Rail Academy
Email
db-railacademy@deutschebahn.com