07.11.2019
17:52
Ethiopia Logistics Solutions Conference 2019
Image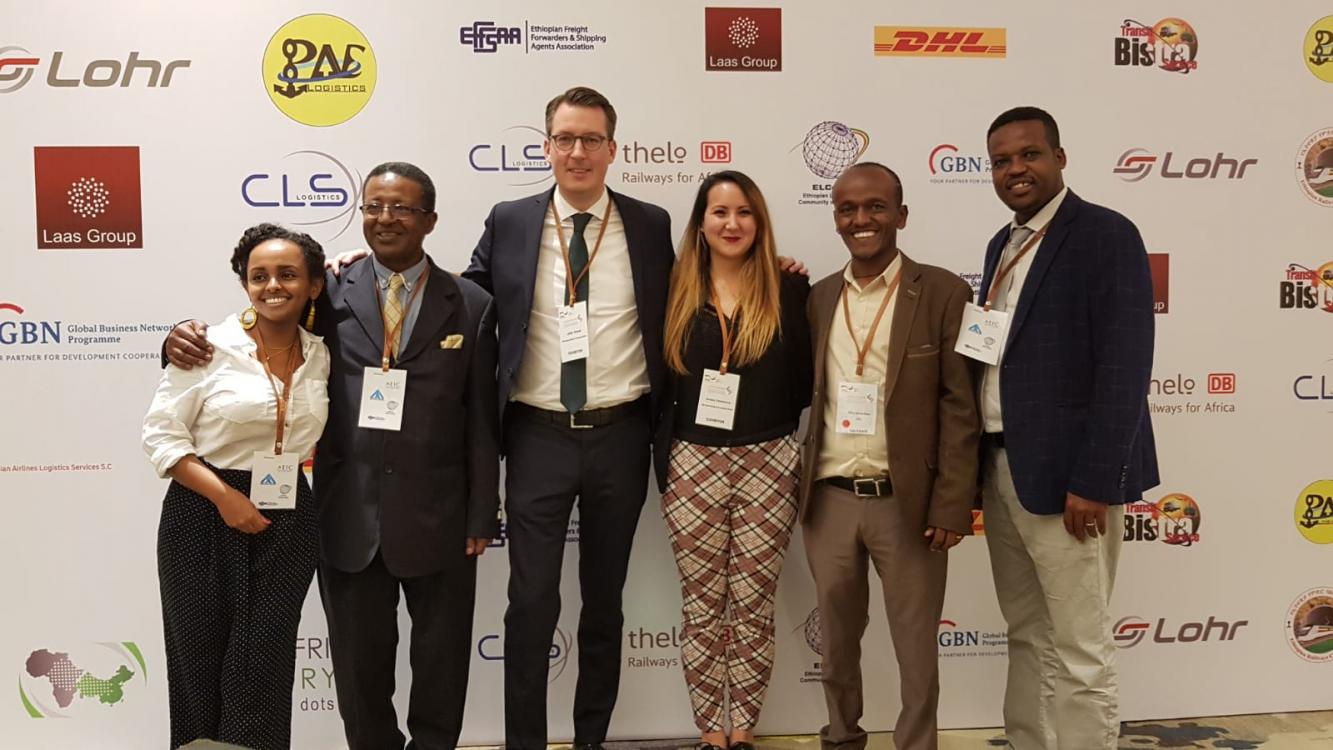 Photo Credit: DB Rail Academy / Doreen Christmann
Image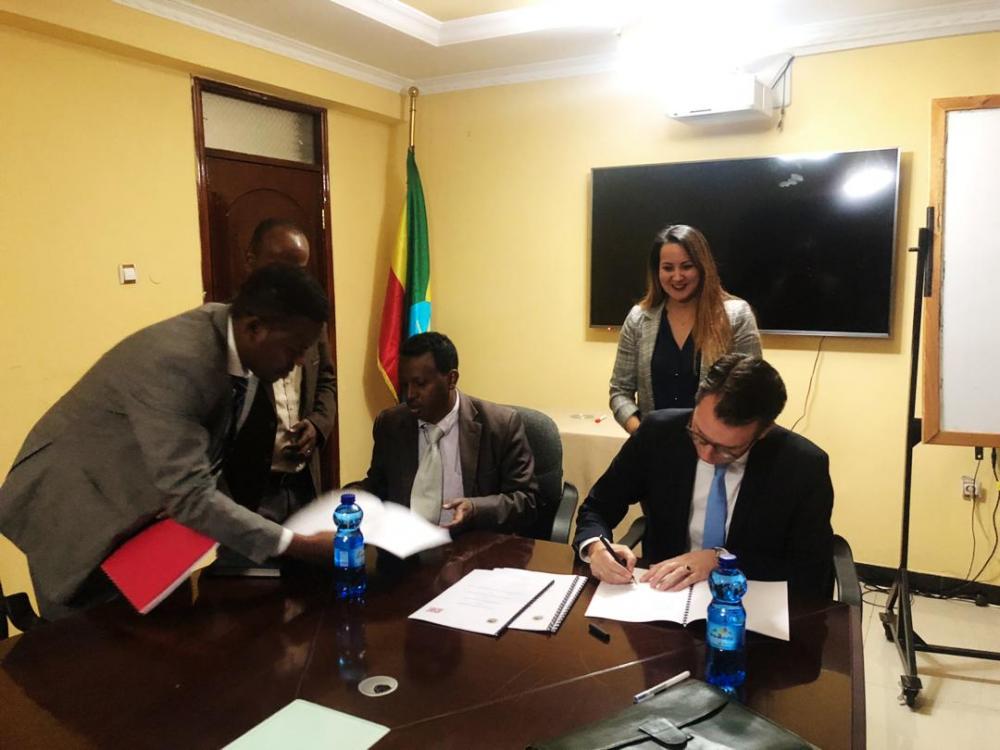 Photo Credit: DB Rail Academy / Doreen Christmann
Image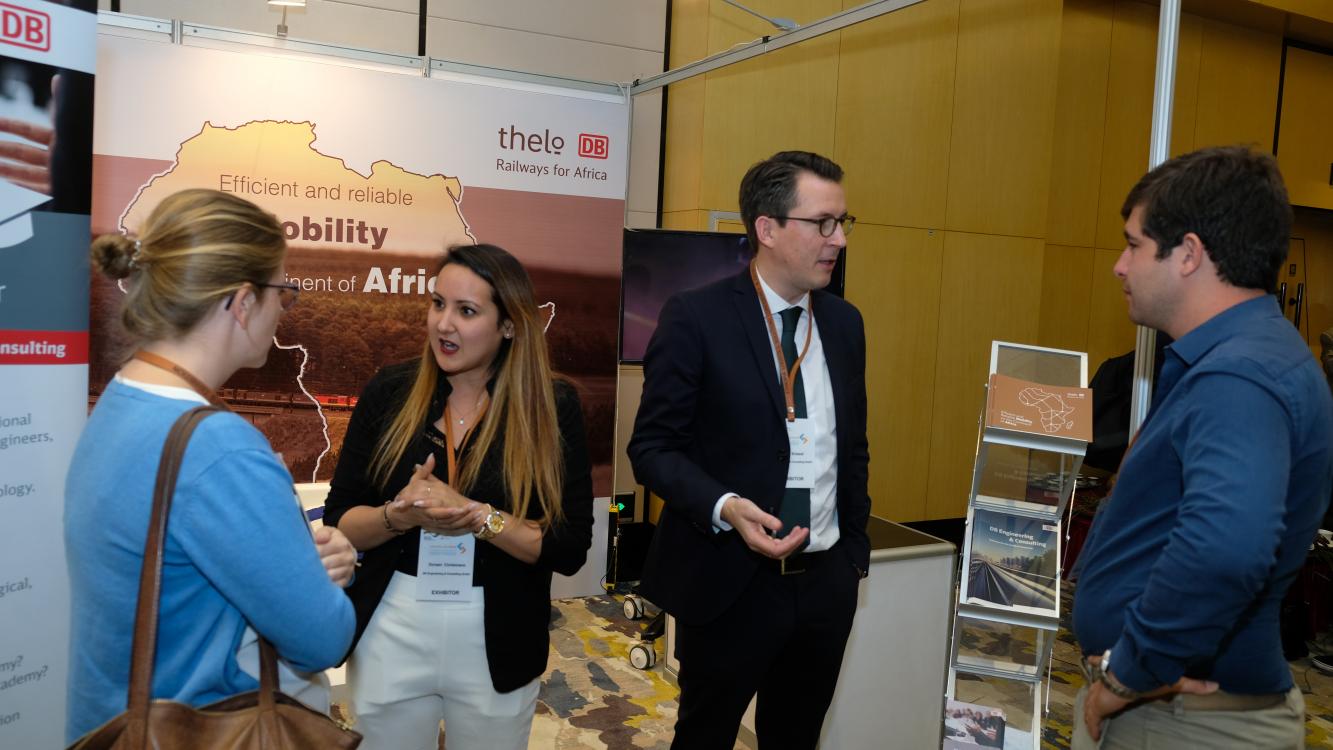 Photo Credit: The ChinaAfricaAdvisory
News
DB Rail Academy at the Logistics Solutions Conference 2019 in Addis Ababa, Ethiopia.
DB Engineering & Consulting GmbH and DB Rail Academy participated at the Logistics Solutions Conference 2019  in Ethiopia from November 13-14, 2019 at the Skylight Hotel, Addis Ababa.
The conference is held twice a year in Ethiopia, supplementing the Rail Summit, and is a forum where political leaders from the country's transport ministry and service providers come together. It brings together the public and private stakeholders to discuss challenges of Ethiopia's transport sector and learn from best practices & solutions.
DB shared its experiences in the field of innovative and sustainable logistics solutions as well as for capacity building of qualified workforce for operating and maintaining the systems and providing the services. In the framework of the event, Thelo DB signed an MoU with Ethiopian Railways Corporation (ERC) to provide comprehensive support relating to shadow operator service; creating a regulatory agency; increasing the efficiency of rail and transport operations; and establishing a Rail Academy.
Contact
Person
Doreen Christmann, Business Development Manager
Email
Doreen.Christmann@deutschebahn.com