03.08.2022
15:55
How I Drove a Train in a Snowstorm
Image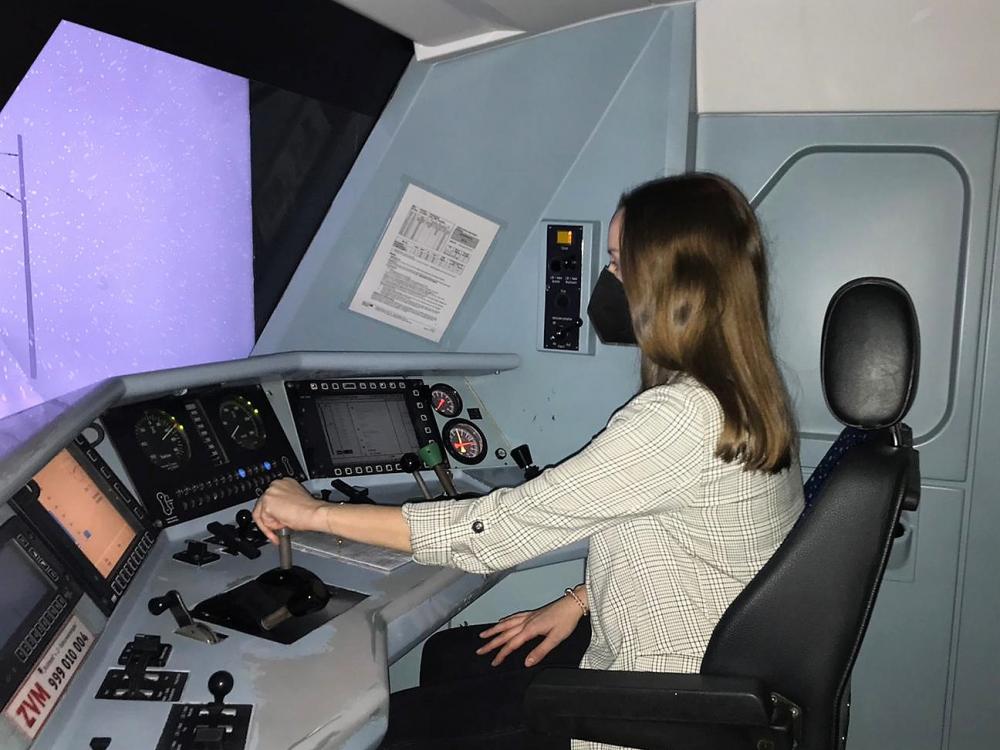 News
By Maria Kunkel
When I had already been an intern at DB for three months, I thought that I had already gotten to know the variety and range of services DB offers. But far from it! When one of my colleagues announced that he had organized on-site-visits in Cologne, Hagen, and Dortmund, I was more than excited to take a step outside the daily business and experience DB from another side.
On a Thursday morning in February, we set off to Cologne-Dellbrück to see a newly built DB training center. Around 250 apprentices are trained there every year on a total of 7,200 square meters. In addition, employees of the DB Group receive continuous further training and train drivers can complete practice runs, tests and assessments on a 2.2-ton-full-motion simulator. We were lucky to receive a tour through the whole training center, gain insights into the state-of-the-art learning conditions, ask all types of questions, and even shortly attend a class on train operations and signaling. In Germany, the entire train operation is controlled and monitored by about 3,300 signal boxes, and traffic controllers or switchmen regulate the operation of the tracks according to shunting routes. Therefore, different types of interlocking technologies are used, and we were shown by the apprentices how mechanical interlockings can be operated. I was both amazed and surprised by the technology and the working mechanisms behind it as some of them have not changed during the last decades!
Travelling on, we arrived in Hagen where we had the chance to see another full-motion simulator up close. The simulators are generally used for vocational training but also for the yearly assessment that train drivers must undergo to prove their mental and physical capability to drive trains safely. As there are approximately 30,000 train drivers who must undergo the two-hour yearly assessment, the 19 full-motion simulators across Germany run up to 16 hours a day to be able to cover 60,000 operational hours. Usually, one person drives in the simulator while 2-3 assessors give instructions and watch the driver`s reactions via camera. The cockpit is equipped with a screen instead of a window, where snow, fog or even obstacles on the tracks can be switched on at the click of a mouse. Sitting in the driver`s chair in the simulator made me realize how complex and responsible the tasks of train drivers are. Trying to maneuver a train through a snowstorm by myself (of course I got the difficult conditions on my first try) was definitely one of my personal highlights! Spreading sand on the tracks for a better grip due to the snow, interpreting signals the right way and actuating a foot switch at specified intervals to show that I am still fit for service were just a few of the things I had to remember while driving. I am sure that I would have been lost without the help and input of my colleagues!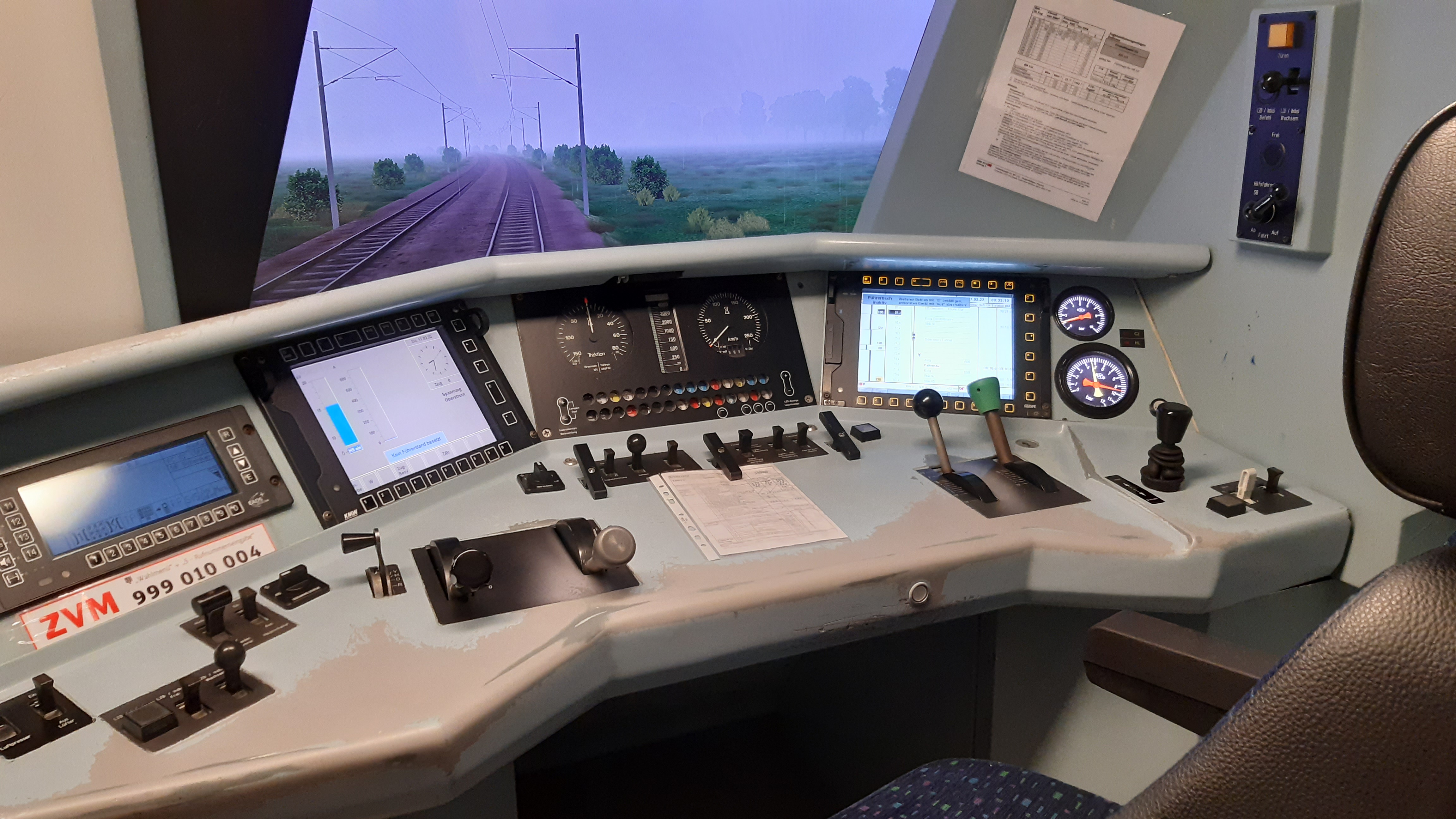 During our last visit in a maintenance depot near Dortmund, we saw where DB trains are inspected, maintained, and operationally optimized. The size of the depot, in which 5 trains with a length of up to 400 meters can be worked on next to each other, was breath-taking. When we had the possibility during our tour to walk under a train and see the wheels, axles, brakes, and buffers from below, bearing in mind the immense forces acting in specific places, I began to understand what it takes to drive and maintain trains. To end the day, we entered a real-life cockpit of an ICE-train to experience a train driver`s view and daily work.
I tried to take as much information in as possible and am still stunned at what I could learn and experience during these visits. I am more than grateful to my amazing colleagues David Rathmer and Mouna Jaradat for making this trip a truly unforgettable experience during my internship at DB!